Traditional Double Sided Frame with Panel
Manufactured to your specific size requirements.
Assorted panel colours available.
Black frames from stock  -  or can be powder coated as required.
The standard panel is a white 10mm thick PVC.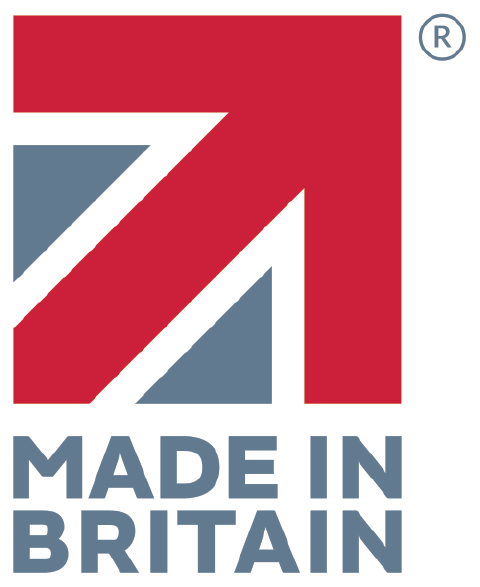 Have this product with its options and price emailed to you as a quote.
Traditionally framed rectangular double sided sign panel
 We're very proud of this one.
We've designed this aluminium extrusion to copy the old timber framing typically seen on old traditional pubs or in historic locations, - so it's well regarded by Planning Departments and Brewery Refurbishments.
Manufactured to your specific size requirements.
Assorted panel colours available.
Black frames from stock  -  or can be powder coated as required.
Panel choices:-
The standard panel is a white 10mm thick PVC.
Alternativley, we can also use coloured ACM panels. The construction is two panels, mounted back to back with either the gloss side, or matt side out. Standard colour choices are Black, White call for possible other colour choices 
For the smaller panels (up to 0.5 sq metre) our standard suspension eye should be perfectly adequate, - but for a stronger & more traditional look, we recommend a Hanger Strap, which is fixed along the top & part way down both sides of the panel. 
PANEL SIZE AND PRINTABLE AREA
The panel size will be 30mm shorter all the way round, and the viewable area less 55mm all the way round
Eg:For a 700mm sq frame the panel will be 640 sq with a viewable area of 590sq, therefore you need to do a print of 640sq as the panel is loose in the frame remembering that the viewable area is 590sq.
Please call if you need a bespoke size, we will be happy to help.
SWING PREVENTOR / LIMITER

Occasionally you may need to limit the amount of panel swing or stop it swinging altogether.

Our Swing Preventor is a simple bracket that screws to the bottom of the panel and bolts to the wall, whilst the Swing Limiter consists of screw eyes that go into the wall and the panel with a stainless steel cable between them. The amount of swing is governed by how slack you leave the cable. 

 
 
Construction
 Frame
The frame is an aluminium extrusion, which we have specifically designed for double sided signs and to be easily fabricated into several variations, including this full framed option. It is strong and robust.
Standard colour is black, but we can have it powder coated to your requirements (adds 7-10 days to delivery)
Hanging Eyes or Hanger Strap
We have two ways of hanging the panel.
The simplest is a pair of Hanging Eyes which screw to internal 'nut plates' so that they can't be pulled out.
As most of our Projecting Brackets have eye centres at 410mm, that is our default measurement for the eyes, - but if you're ordering this panel for a pre-existing bracket you need to give us the exact Eye Centres measurement.
Note:- You may need to order a pair of Karabina Links if it's being fitted to a pre-existing bracket, - but if it's going onto one of our brackets there is no need for them.
Traditionally (and for strength) this style of sign usually had a Hanger Strap which was a steel band with welded Hanging Eyes, that was screwed along the top and part way down both sides of the frame. Obviously, This makes the whole panel more robust, and we particularly reccomend it for the larger (heavier) signs.
Panel
The panel is a 10mm thick white satin faced PVC.
Size
If the size you need is not on the drop down list, order the next size above (both dimensions) and then add a note at the checkout with your specifice requirements.
Note:- Special sized Hanger Straps need to be made, and will add 7-10 days to the delivery time.
Shipping costs
Delivery charges vary based on the product, size and delivery address.

Estimated delivery charges for this item.
Mainland UK and Scottish Mainland - £15.95
Grampions - £15.95
Isle of Wight - £19.95
Scottish and other Islands - £38.00
Scottish Highlands - £28.25
Northern Ireland - £38.00

For an accurate delivery charge, please enter the delivery postcode in the cart or at the checkout.
Shipping processing time
All orders for stock items are generally processed within 1-2 days working days.
Orders for special colours or more bespoke items will take longer. We usually have these processed within 10 days working days, but it may take longer depending on the specifications.
If you have a particular delivery deadline, please call the office on 01524 841726 to discuss your needs.

If we are experiencing a high volume of orders, shipments may be delayed. Please allow additional time for your delivery. If there will be a significant delay in any shipment of your order, we will contact you via email or telephone.
Shipment Confirmation & Order Tracking
As soon as your order is packed & ready for the courier, we will email your invoice with the Carrier & Tracking Information.
Deliveries
All deliveries must be examined - before being signed for.
Any damage or shortage must be noted with your signature and to us within 24 hours, otherwise the carriers will deny responsibility, and we will be unable to make a claim on your behalf.