Super-bright LED Trough Light
Made to measure
Super-bright trough sign light
24v 3528 LED chip sets
IP65 (or higher) against the weather, which allows us to give a 2 year guarantee.
Choice of light colour, Cool White (the most popular) and Warm White for a softer hue.
Delivery:-

3-5 days Black or White, 10-14 days for special colours.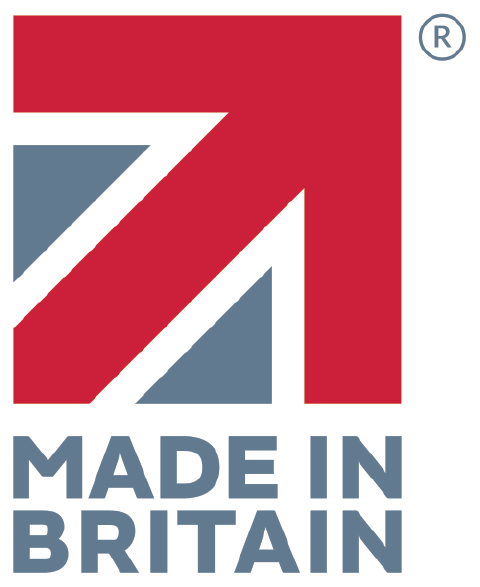 Have this product with its options and price emailed to you as a quote.
Super-bright is the brightest of our new Sign Trough Light systems, at 2800 lumens per metre.

We've upgraded our Troughlighting to the latest and and brightest 24v 3528 LED chip sets. (from 13-2-2017)

We use only the highest quality components - all of which are rated IP65 (or higher) against the weather, which allows us to give a 2 year guarantee.   

We also offer a choice of colour, Cool White (the most popular) and Warm White for a softer hue.  


Length of LED Trough -  We manufacture all our Trough Down Lights specifically to your required length. If the size you need isn't listed, choose the next one up & then specify the exect size at the checkout.

Please Note:- Due to carrier constraints, any length over 16' will be supplied in 2 or more sections.

LED Colour  -  Cool White is supplied as standard, unless otherwise specified. 

Colour (body & brackets)  -  Black or White are standard colours, - Red, Blue, Silver, Green & Yellow are £40 any other standard 4 digit RAL colours are an additional £60. 

Cable Entry -  Is at the left hand end (as you are facing the sign) unless you specify otherwise.

Mounting Brackets - 200mm long brackets are include, (suitable for a fascia depth of up to 400mm).

For fascias up to 600mm deep we recommend 300mm long brackets.

For fascias up to 1500mm deep we recommend 400mm long brackets.

For fascias over 1500mm deep we recommend 500mm long brackets.

Photocell Switch - To automatically turn it on at sunset and off at sunrise, we offer a built in (pre-wired) version at £25 and a seperate option at £30 for you electrician to connect.

 



Light Strip:Super Bright

Internally mounted inside the aluminium case

IP67 rated

24 volt, 24w per metre

 24v 3528 LED chip sets, 2800 lumens per metre

Either Cool White (6000k) Lux 468 and Warm White (2800-3200k) Lux 556 options.

Link to Lux to Candela conversion

Driver:

Internally mounted inside the aluminium case

IP67 rated

Mean Well LPB-60-24 or equivalent

Input: 100-240v   2.2A  50/60Hz

Output: +24v   4.2A

 

Benefits:

More energy efficient

Lower maintenance cost

Consistant illumination

Get the cost back from HMRC

Low Carbon Footprint 

Photocell Switches:

Designed to automatically switch your lights on at dusk, and off at daybreak, when positioned within a clear unobstructed view of daylight, avoiding shaded areas and direct or reflected light from other sources.

We offer two types, a Built In version, and a seperate Wall Mounted option.

 

Built in Photocel Switch:

Internally mounted inside the aluminium case

Royce Thompson P12HE

70 LUX

Input: 230v (+/- 10%  Load: 2x250w

To test, covering the Photocell will switch your lights on within 40 seconds, and uncovering the photocell will turn them off within 40 seconds.

Don't use fluorescent lighting to test as they may not be sufficient to demonstrate full functionality.

Wall Mount version

Switching points:- On<20Lux, Off>80Lux

Ideally mounted where the Photocell can 'see' North.

When testing, the lights will operate within 15-120 seconds of the unit being covered, and turn off within a similar perion of the cover being taken off the Photocell unit.

 The unit must be fitted by a suitably quallified person.

| | | |
| --- | --- | --- |
|   |  High Bright |  SuperBright  |
|  LED's/metre |  60 |   120 |
|  Watts/metre |  12 |   24 |
|  Voltage |  24 |   24 |
|  Chipset |  3528 |   3528 |
|  IP rating |   IP67 |   IP67 |
|  Beam Angle |  120deg  |  120deg |
|  Lumens/metre |   |   |
|  Warm White |  1260 |  2440 |
|  Cool White |  1440 |  2800 |

 

 
All components are IP rated for outdoor use.
Bracket Fix Plate Dimensions: 61 x 36mm portrait
Shipping costs
Delivery charges vary based on the product, size and delivery address.

Estimated delivery charges for this item.
This product is subject to a length surcharge, depending on the length and delivery location.
Mainland UK and Scottish Mainland - from £15.95
Grampions - from £15.95
Isle of Wight - from £19.95
Scottish and other Islands - from £38.00
Scottish Highlands - from £28.25
Northern Ireland - from £38.00

For an accurate delivery charge, please enter the delivery postcode in the cart or at the checkout.
Shipping processing time
All orders for stock items are generally processed within 1-2 days working days.
Orders for special colours or more bespoke items will take longer. We usually have these processed within 10 days working days, but it may take longer depending on the specifications.
If you have a particular delivery deadline, please call the office on 01524 841726 to discuss your needs.

If we are experiencing a high volume of orders, shipments may be delayed. Please allow additional time for your delivery. If there will be a significant delay in any shipment of your order, we will contact you via email or telephone.
Shipment Confirmation & Order Tracking
As soon as your order is packed & ready for the courier, we will email your invoice with the Carrier & Tracking Information.
Deliveries
All deliveries must be examined - before being signed for.
Any damage or shortage must be noted with your signature and to us within 24 hours, otherwise the carriers will deny responsibility, and we will be unable to make a claim on your behalf.